---


Home •Water Extraction • Mold Remediation • Smoke Clean Up • Sewage Clean Up • Odor Removal
Sewage Cleanup
| | |
| --- | --- |
| "Class 3" spills include sewage, ground water (water coming from outside), and any drain system backflow. These spills are biohazards and must be handled with specific methods and equipment. Water Extraction Technologies (W.E.T). technicians are trained and equipped to contain and clean up "Class 3" spills. | |
Below are pictures from a residential sewage spill cleaned up by Water Extraction Technologies. A clogged sewer main diverted the sewage from surrounding neighborhoods into the home and out of the drains and toilets of one very unlucky homeowner.
WARNING: These pictures contain graphic images of raw sewage. If you have recently eaten, or are planning on eating soon, you may want to wait and view these pictures another time...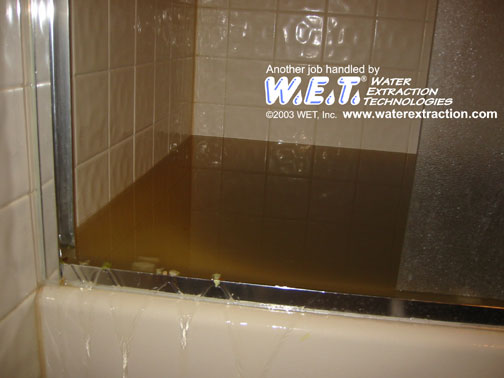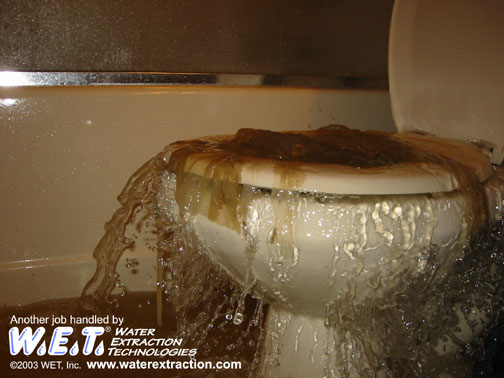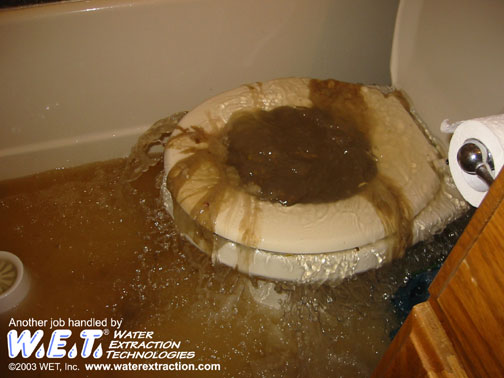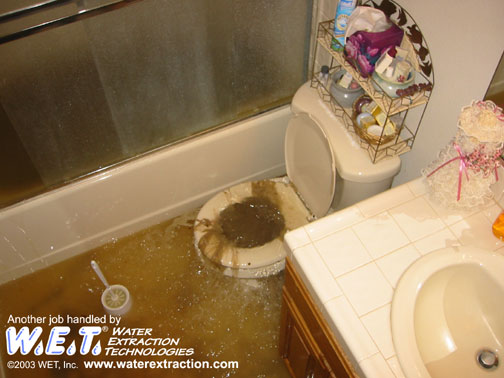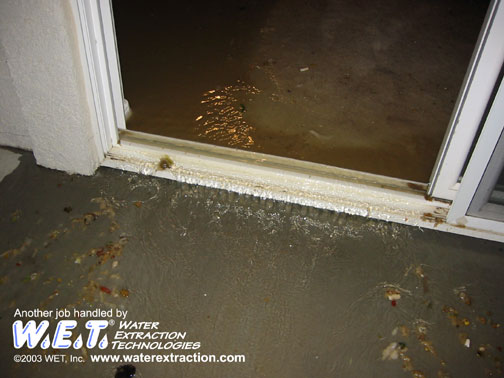 Flowing out the back door and onto the patio.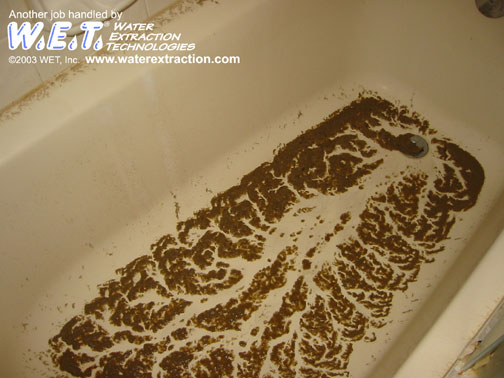 After the backflow is stopped, residue remains to be cleaned and all surfaces must be sanitized.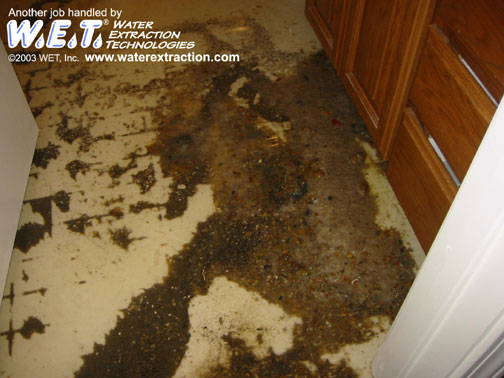 Copyright © 1998-2006 Water Extraction Technologies. All rights reserved.
Site designed and maintained by StrategicMarketing, Inc.
Comments or suggestions? Email Us